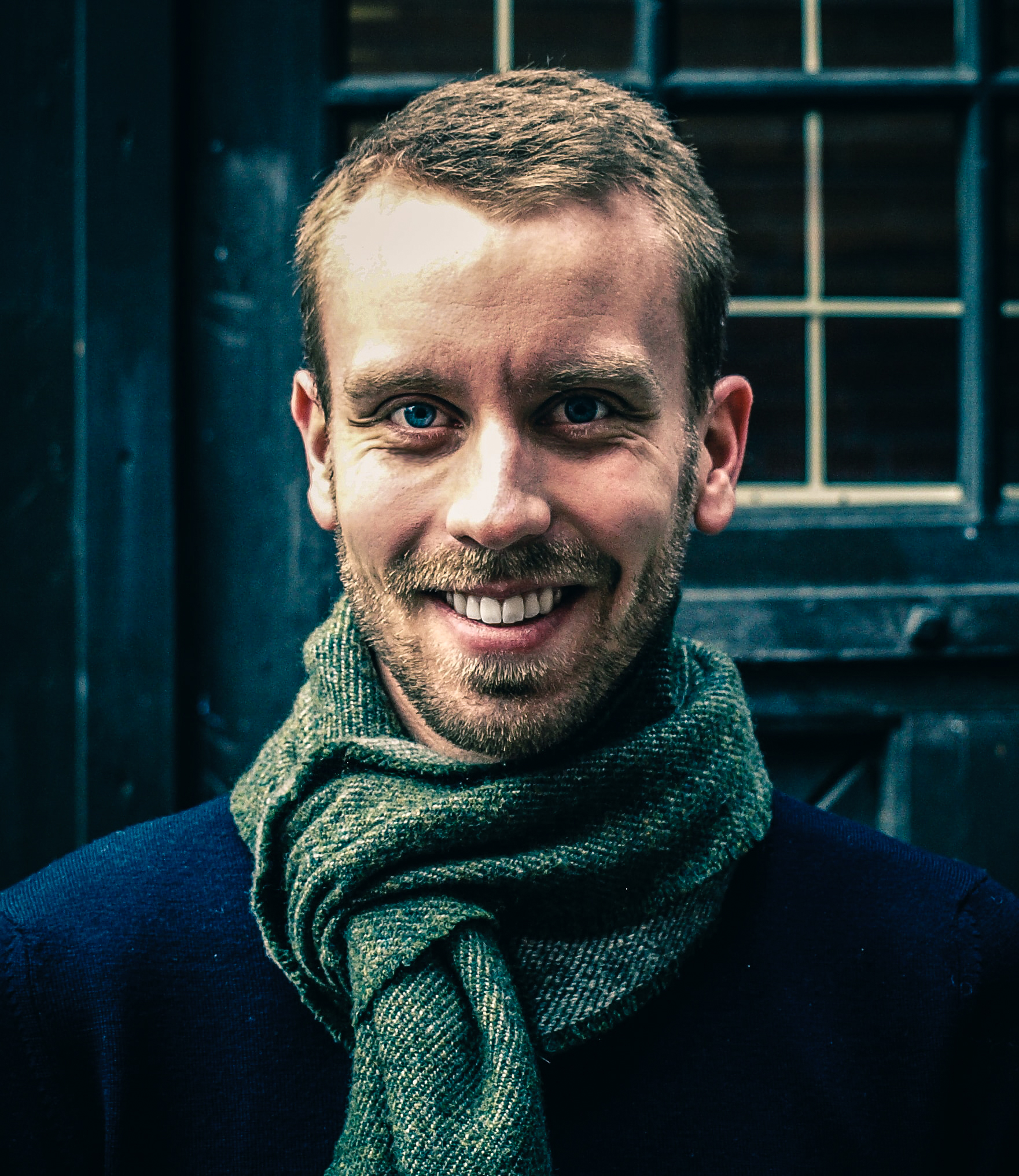 I'm a firm believer that creativity and innovation is all about seeing and making connections, while at the heart of innovation is following a path that isn't the same as the mainstream, as it provides you with the ability to make connections that are out of the ordinary. Or to paraphrase the Brazilian entrepreneur, author, TED-speaker and Harvard and MIT guest speaker Ricardo Semler and his theory on industry-wide emulation:
"When companies tend to hire employees from the same schools, with the same education. Who are probably also likely to read the same books and blogs, as well as attend the same trade fairs and congresses. Then one should not be surprised if they also just happen to think the same."
As such, and despite of my mere 30 years of age, I've already worked in six different industries, studied economics as well as design, been employed in a manager position and have worked by myself as an entrepreneur, while also having lived three years abroad. Therefore, I'm not only fit for a broad scope of work, I'm also used to maneuvering across borders in different environments – making those crucial connections.
Grandhood (2021 - PRESENT)
Working as a Product Designer for a fintech startup on a mission to change and improve pension, I mainly spend my days working with UX/UI design for both mobile and web applications, as well as taking care of the landing page. On top of that I also assist with Marketing.
Cupio (2020 - PRESENT)
Being the Founder of a startup that aims to combine a traditional wish list with a modern price comparison engine - all wrapped up in a mobile application - means that I handle various tasks ranging from concept development to digital design as well as taking care of relationships with international affiliate partners such as Nike, Asos & Bestseller.
Nordea (2019 - 2021)
Being a Design Student in Nordea's Wealth Management department, means that I assist on various projects ranging from regular design tasks to more conceptual business development.
Railway Innovation Studio (2016 - 2018)
As a Junior Designer I assisted on various projects for large Nordic companies such as Telia and Rema 1000, as well as a number of small Norwegian startups. This mainly involved business & concept development, digital design and client presentations.
DFDS (2015 - 2018)
As Assistant Operations Manager, my main task was to assist during weekends with all inbound and outbound cargo between Oslo and Copenhagen. This included daily operations as well as taking care of customer relationship.
Beestad (2015)
As the Co-Founder of a marketing app that partnered up with companies such McDonald's and Volkswagen, my main responsibility was to take care of concept development, design and production. This also meant that I was in close contact with our local development team in Estonia.
Thorco Shipping (2013 - 2014)
As Operations Manager for the world's second largest multipurpose shipping company, my main task was to oversee the daily responsibility of 7 cargo vessels in the 13,000-24,000 DWT segment and an annual turnover of approximately USD 75 million.
Clipper Group (2011 - 2013)
As a Shipping Trainee I worked in various departments ranging from Chartering, Operation, Sale & Purchase of vessels to Marketing and Finance. Furthermore, the traineeship also included an extended course in 'Good Manners & International Business Etiquette' conducted by Inge Correll.
Fladså Skolen (2010 - 2011)
As a Class Teacher at a primary school, I taught History, Mathematics and Social Studies to an 8th grade as well as Danish and Mathematics to a 4th grade.
IT-University of Copenhagen (2019 - PRESENT)
Master of Science - Cand.it. / Digital Design & Interactive Technologies
Oslo National Academy of the Arts (2015 - 2018)
Bachelor's Degree / Interior Architecture & Product Design
Den Skandinaviske Designhøjskole (2014)
Diploma / Graphic Design
Copenhagen Business School (2011 - 2013)
Graduate Certificate in Business Administration / Economics
The Danish Shipping Academy (2011 - 2013)
Diploma / Commercial Shipping Program
Herlufsholm (2003 - 2010)
High School & Elementary School

  Relaxes when I'm cooking


  Love to learn new stuff
 

  Always working on a project


  Hungry bookworm


   Addicted to ice cream


  Enjoy skiing


  Into history


  Former equestrian

  Shower thinker